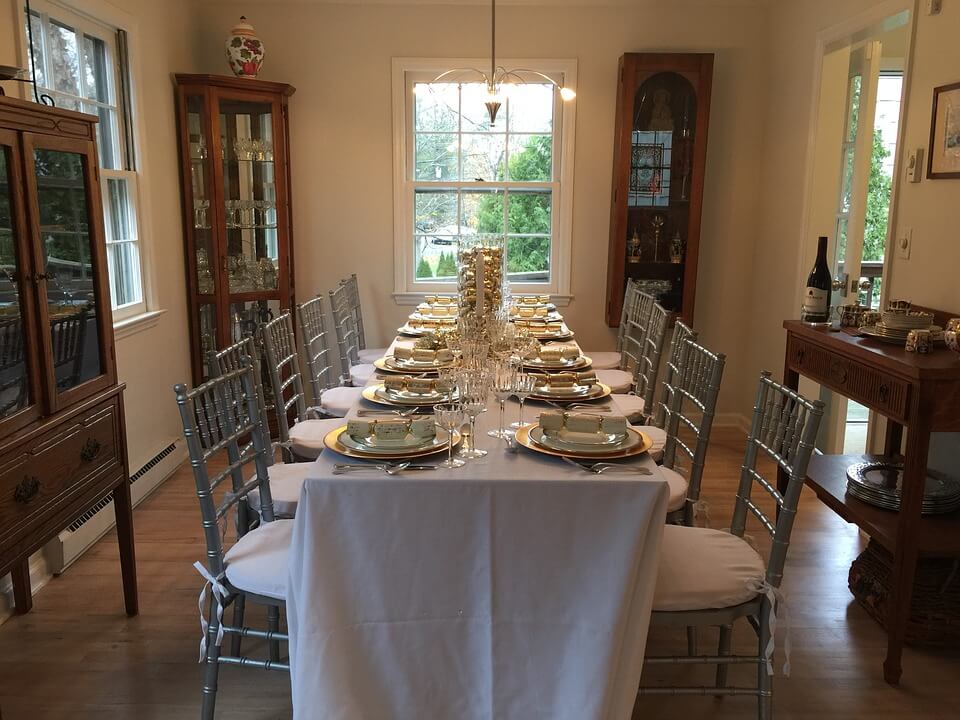 Why you should stop stressing about Christmas dinner
You're probably already feeling the pressure of cooking the perfect Christmas dinner, seen the proposed feast from your friends on social media, because THIS year will be the best Christmas dinner EVER, blah blah blah, yada yada yada.
First of all, it's just a roast dinner with crackers! Nothing more, nothing less, and something we do all the time, so take a deep breath and relax, you've got this!
OK, now we've got that out of the way let's get down to the business of making this as cost-effective and stress free as possible − it's what I'm here for after all.
Start planning your Christmas dinner now
Research by Unilever revealed 4.2 million Christmas dinners were wasted and chucked in the bin last year. That's the equivalent of 263,000 turkeys, 7.5 million mince pies, 740,000 slices of Christmas pud, 17.2 million Brussels sprouts, 11.9 million carrots and 11.3 million roast potatoes.
Either we weren't very hungry on the big day last year, or we bought way too much and were incredibly wasteful − I'll let you be the judge of that, however as I write this I have my grandma's voice in my head…
Your eyes are too big for your belly David!
Want to cut down on that cost and waste? It's simple, plan it out and only buy what you need. Just because this particular dinner has the word Christmas in front of it, it doesn't mean we all have to lose our heads and attempt to eat a week's worth of food in one sitting does it?
Keeping up with the Jones's is so 1990s.
Choose what to eat
Don't be blinded by tradition. If barely anyone eats mince pies or Christmas pudding, then be a rebel and scrap it from the list.
Do you force yourself to eat something you don't particularly like on any other day of the year?
Would you buy a full cake for one person on any other day, or would you make sure you picked up something loved by all? Christmas peer pressure is the worst − don't give into it.
If you're stuck for ideas, Google is your friend. Have a gander at the BBC Good Food page, you'll find everything you need to inspire you.
Plus, you won't have to sell your soul to the devil to afford it all.
Make a shopping plan
Once you know what you want to eat go and grab the shopping. Remember, a lot of those offers you will see, BOGOFs and the like, might not be necessarily be that great a deal.
Retailers aren't stupid, they want our money and offers are usually to benefit their pocket, not ours.
Shopping using the price-per-unit method ensures you get the most bang for your buck.
Prior Preparation Prevents Poor Performance
Anybody going out for Christmas dinner this year will be eating meat that was cooked the day before − FACT!
On that basis, don't be pressured into doing it all on the same day. If it's good enough for paying customers, it's good enough for the family.
Get as much of it done the day before as you possibly can to alleviate some of the stress on the big day.
Don't bin leftovers
There is always going to be something left over. Rather than throwing it into the bin, store it properly and use it the next day. Think turkey butties, turkey curry and turkey casserole.
Good food belongs in our bellies not in our bins!
Enjoy!
The most important part of this guide. On behalf of everyone at ClearDebt may we wish you a very merry Christmas and we hope you have a fantastic new year!