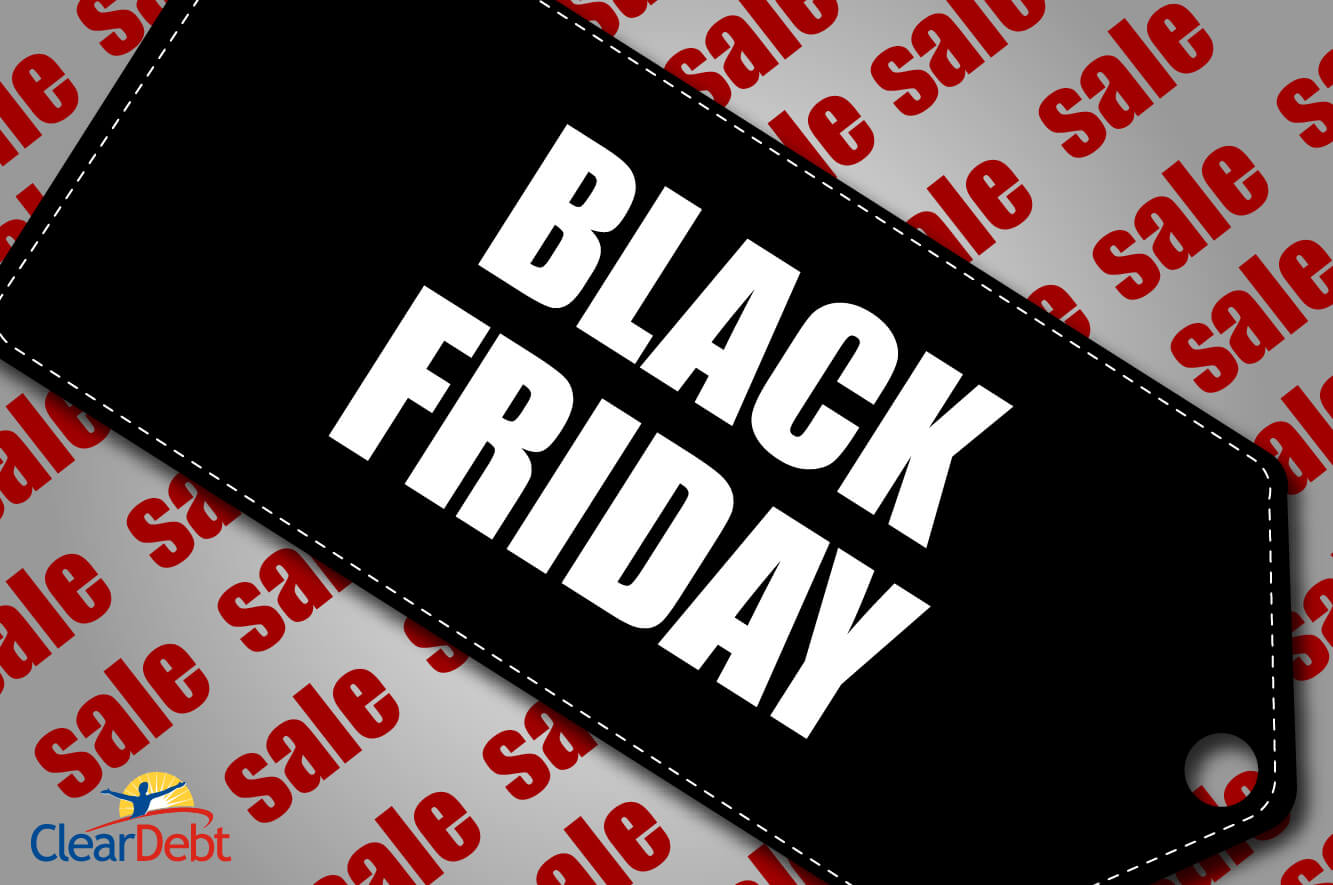 Black Friday: Your ultimate survival guide
You may think I'm jumping the gun a bit with this one, however the reality is that Christmas is two pay days away for most.
That's right − you have just eight weeks left until the big day!
The children's toy adverts are already in full swing and I'm sure lists are even now being discussed, ready for Santa.
You can find some real bargains by shopping savvy on the lead up, especially on Black Friday, but just because it looks like a good deal, it isn't necessarily the case.
Back Friday debt-day
Last year we blew a cool £3.3bn on Black Friday weekend and 1.4m people went into debt to do so. said they put their shopping on a card!
These staggering figures are set to be matched this year. Don't be fooled by the 'deals' and only shop if you can afford to. There's no point getting yourself into debt this close to Christmas.
That is why I've created this short guide to help you survive the Black Friday madness. My handy tips and tricks will make sure you're set for the day and that you are getting great deals for your hard-earned cash.
Black Friday shopping tips
Do your research
If you're planning on making a high cost purchase in the Black Friday sale, it is extremely important to do your research on the product you're buying.
Check consumer reports and customer reviews − if it's a bad product, it doesn't mean you've got a good deal just because it was cheap. You're only going to need to replace it further down the line.
Take a few minutes to ensure the price of the product is worth getting up early or staying up late for. And remember, if a deal sounds too good to be true, it usually is!
Browse the deals you're interested in before you go
Knowing which retailers are going to have what on sale and when before you go helps you to decide where and when you want to go, helps with budgeting, and it will also help to see who you have left to shop for.
When you're browsing for deals, make a list with the product, who it's for, the location, and any special hours for the sale.
Shop around
Always compare prices to see what the average retail price of the item is before you leave − that way you can go straight to the store offering the best deal.
Check to see what usually comes with the item you're looking for and compare it to what the store is offering.  Many shops and stores offer a 'stripped down' version of products, meaning you have to fork out more money on accessories.
Assess what accessories you need to determine whether or not it's a good deal and if it's worth buying it.
Take adverts with you
Bring sales adverts along with you so you have them available if you need to call out the store on their 'lowest price guarantee'.
Most stores these days have policies that allow them to match or beat a lower advertised price, but you will require the advert as proof to be able to process the difference.
Usually, these sorts of store policies won't apply to online advertised deals, even in the case of the store deals, due to online only deals. However, I always print off the web page where I saw the deal with the advertised price and give it a shot anyway.
Don't be scared to challenge them, remember they want your custom and if you don't ask you don't get!
Early Bird and Night Owl special offers
There will be a raft of early bird deals, generally released between 4am and 11am, to help draw in the crowd.
You will also find night owl deals between the hours of midnight and 4am to entice people who don't like to get up early, but would rather stay up late.
Cashing in on these deals helps you beat the crowd and guarantees you a bargain, because typically, once the deals are gone, they're gone.
Check out the store's return policy
Many stores have got much stricter on returns and exchange policies. Knowing the store policies before you set off shopping can help you decide where to shop and which stores to avoid.
Some stores have started to charge a restocking fee and closing the return window, meaning you don't get as long to return the product.
The amount of time you have to return a product is important, as you're buying almost a month in advance. Make sure you keep hold of any receipts, because no receipt simply means no return.
Ask for a gift receipt
A lot of stores now print off a gift receipt to give with the gift so that in the event of a return or exchange, you are not divulging what you have spent on the item.
Many stores offer them as standard − if not always ask for one so you can be sure to have it for the recipient.
Final word
Remember, even though there are deals to be had, don't jump in head first and blow your budget. It is so tempting to reach for the store or credit cards to bag a deal.
Stores who offer their own store cards will often offer you an extra discount on your items if you use their store card. However, this isn't going to be much of a discount if you end up paying high interest rates on your purchases.
Black Friday is supposed to save you money, not make you spend more, so bear this in mind and grab yourself a bargain if you can afford it. If not, steer clear and keep an eye out for the Boxing Day sales.
Do you have any Black Friday shopping hints and tips?