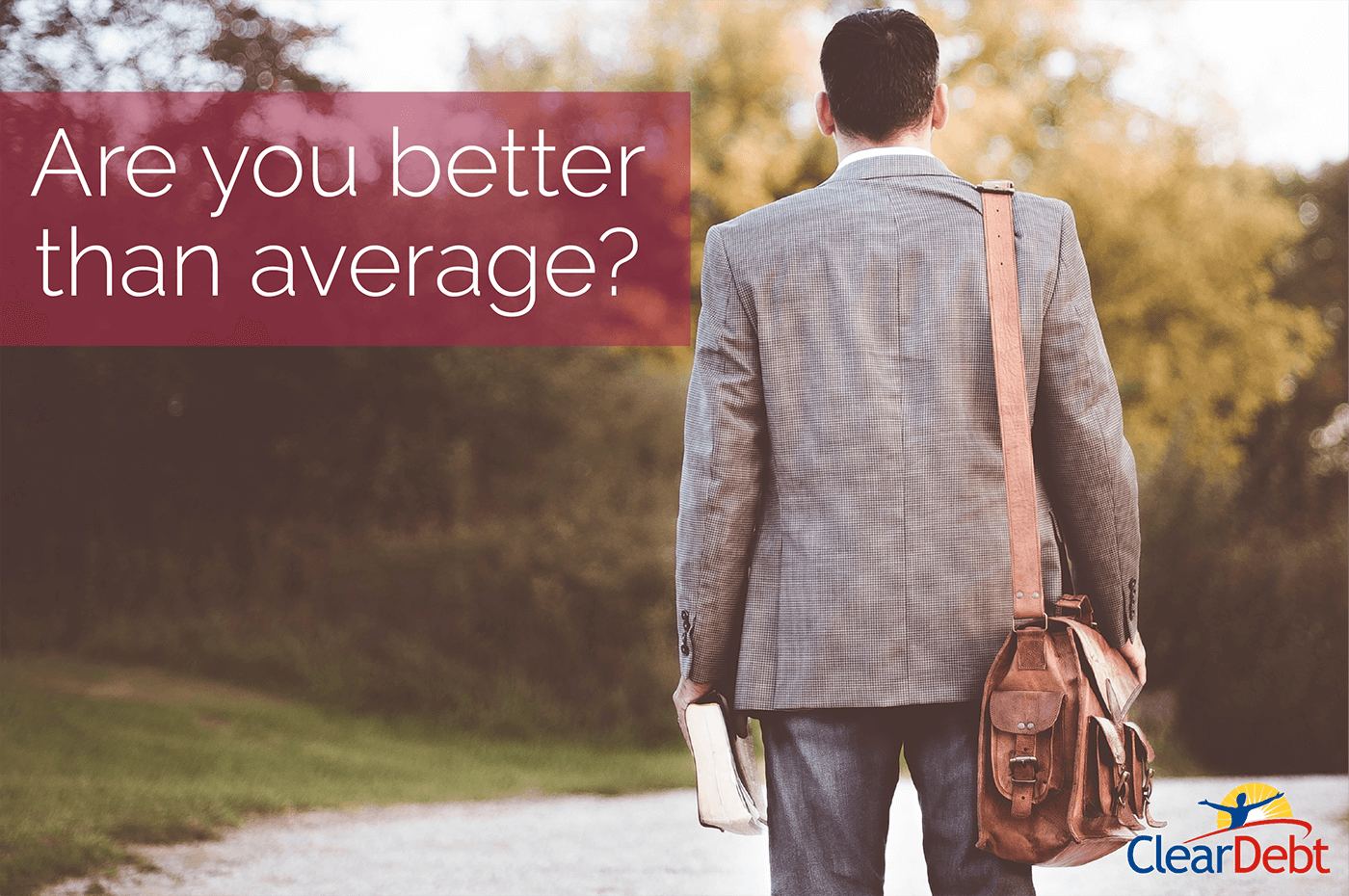 Are you better than average?
Being an avid money blogger and working in the debt industry, I have a keen interest in money statistics.
Some leave me completely dumbstruck − others don't surprise me at all.
The money statistics in this article may surprise you, but I want you to be aware of them so you can be better than 'normal', better than average.
If, after reading this, you discover you're actually doing better than the average Brit, you can still strive to do better.
Average sometimes just isn't good enough for you to live a financially successful life.
Bear in mind the average person is not the greatest when it comes to money, with many left stressed out with mounting debt.
The following stats will hopefully give you some motivation to make some changes that will help your financial outlook.
The average Brit spends £416 per year on the lottery
Shocked? This is one that didn't shock me at all, with many of my friends and family playing Lotto, EuroMillions and Scratchcards.
Statistics released by VoucherCodesPro.co.uk claims that the average Brit spends £416 a year playing the lottery.
It found that just shy of 40% of people who gamble buy at least four tickets or scratch cards a week − an awful lot of money when you consider the poor odds of winning.
If you have £416 a year to spend on the lottery, there are better ways you could be investing it.
Open a Regular Saver account and you can usually get great interest rates up to 6%.
Not only that, a lot of banks will pay you a reward of around £100 to open an account with them, meaning you could be £115 better off (based on 6% interest) over the course of the year.
A nice pot for Christmas or a holiday maybe?
50% of the total UK food waste a year comes from households
Yes, rather crazily, we throw away seven million tonnes of food away in the UK every year.
Even worse, half of the food and drink we throw away in the UK could still have still been eaten.
This wastage costs the average household £470 a year, rising to £700 for a family with children − that's the equivalent of £60 a month.
Did you know we actually throw away more food than packaging from our homes in the UK every year? Madness!
The average Brit barely uses gym equipment
A survey of one thousand people conducted by beabetteryoucourses.co.uk as part of the 2016 Fitness Knowledge Report showed that the nation spent £249,600,000 on gym clothing and equipment that went unused in the last year.
Their research discovered that UK adults spent an average of £52 each in 2015 on health and fitness clothing and equipment, and 1 in 10 admitted they'd never once used what they'd bought.
The study also found that gym-goers forked out an average of £550 on gym membership in 2015, despite only attending an average of 13.5 times per year.
That's a cool £40 per visit! Hardly money well spent.
Not fixing your energy bills
A recent report by the Competition and Markets Authority revealed that Brits wasted a collective £1.7 billion by remaining on a standard tariff for their gas and electricity.
Switching to a smaller supplier and fixing down the price will save you on average £300 per year.
If you have never switched before, that could easily be up to £400.
Loyalty really doesn't pay when it comes to gas and electricity suppliers and switching regularly keeps energy providers on their toes.
Figures from Energy UK revealed that switches to smaller suppliers made up 41% of all switches over the last twelve months.
How did the Big Six respond? With an influx of cheaper tariffs of course − point proven.
Final word
So, how did you compare? Are you better than average? If so, and you do all of the above, you could potentially save up to £2,018 a year.
Do you still think you don't have enough money to save?